Rolling Muse

range of work:
ui/ux Design




Rolling Muse is a music discovery app that finds people whose playlist matches yours best and allows you to find the right music for you. Each song in the platform is brought by a user instead of an artist-based algorithm or an expert-curated playlist.

Listen to some tunes!!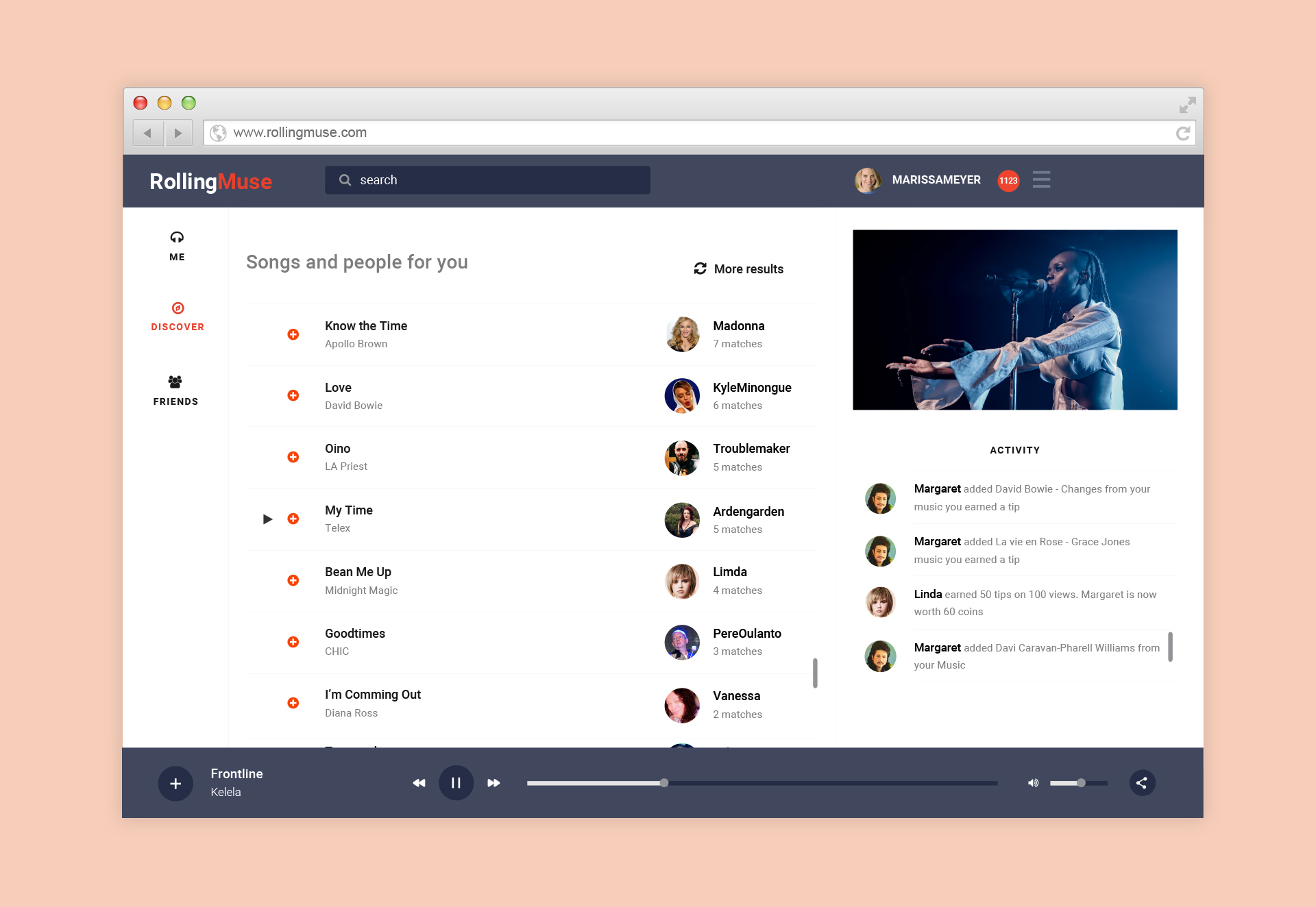 Music taste is very personal and diverse. Algorithms don't accurately predict the nuances of music taste. Current music platforms in the market offer curated music playlist that don't accurately match our taste, we might like a percentage of the recommendations but we might strongly dislike the rest.
Solution

Rolling Muse matches you to users based on songs that you shared in common and by showing you the song that you are most likely to like based on your song matches.
Users find music trough the discover tool or by searching for an artist. You build your playlist by adding songs from other users' collections.