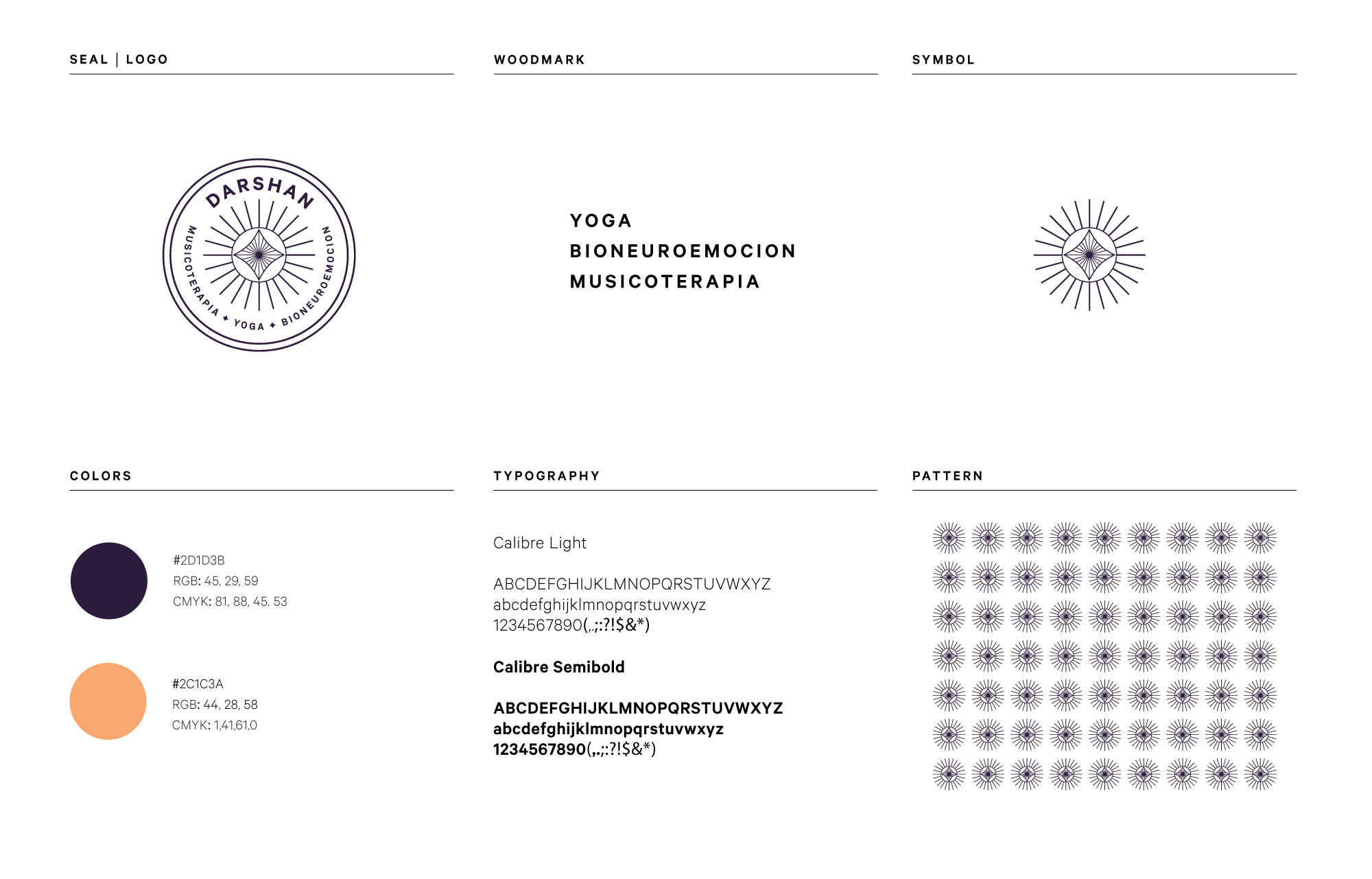 Darshan Studio


range of work:
identity design, art direction, concept development



därˌSHän,-SHən/ It generally refers glimpsing, seeing, sighting or viewing, or having a blessed vision of a person, place, or thing, of spiritual, or historic, significance.

Darshan is going to be a centre which helps achieve holistic wellness by attending to inner and outer health - taking care of mind, body and soul. Their services include yoga classes, music and bioneuroemotion therapy. By providing these services with holistic health programs, they want to become a single space to achieve wellness goals, by the power of meditation, yoga, and mindfullness.